Armed Citizens Defend Themselves Police SHOW UP AFTER bad guys are stopped!
A pregnant woman used an assault weapon - the AR-15 - to save her husband and 11-year old daughter from armed home invaders.

They brought pistols to a gunfight and found themselves outgunned.

Who said citizens do not need assault weapons?
AR-15 Saves Family
They came with pistols and invaded her home, she responded with as AR-15 and stopped the invasion cold.
A Florida woman who was eight-months pregnant came out wielding an AR-15 rifle and saved her husband and pre-teen daughter last week from a pair of violent armed intruders who'd broken into the family's home and was pistol whipping her husband.
Armed with her AR-15, she chased the invaders out of her house, killing one of them, with the other hightailing it out as fast as his cowardly ass could go.
Husband Shots Man Who Was Mugging Wife
A would-be thief was shot Monday night after the victim's husband stopped the crime in
progress
, chased the man down and opened fire, police said.
The suspect, Jordan Ponce, 19, approached a 25-year-old woman walking home Monday night in Antioch about 9:30 p.m., Metro Nashville Police said in a press release. He allegedly ran up behind her and grabbed at her purse.
Jordan Ponce Shot While Mugging Women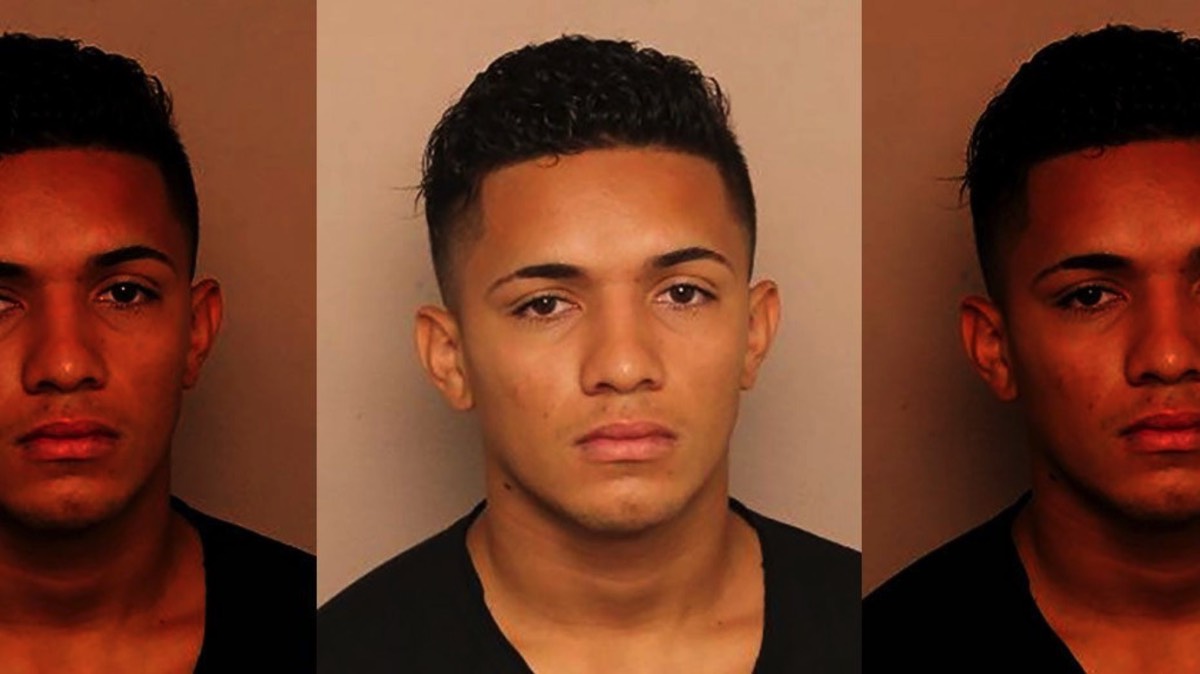 A Georgia man shot and killed a would-be robber in this Family Dollar store in Dekalb County on Tuesday morning, police said. (Google Photo)
Georgia Man Shoots Armed Robber At Family Dollar
A customer shot and killed a would-be thief on Tuesday as he tried to hold up a Family Dollar store in Atlanta, police said.

County police spokesman Sgt. J.D. Spencer told WGXA that an unidentified suspect entered the store and pulled a gun on two employees.

While the armed suspect was demanding money from the cashier, a customer pulled his own gun and fired, Fox 5 reported.
This Is What Self-Defense Is All About
JACKSON COUNTY, Georgia (WXIA) — A frantic 911 call paints a picture of the terrifying moments a 79-year-old woman fended off a burglar as he tried to get inside her Georgia home.
"They're trying to get in the back door. Hurry. Hurry. Please," she tells the 911 dispatcher.
"I'm watching the door that they were trying to get in. Ooh, they're breaking glass," she says, her voice beginning to shout.
She shouts at the burglar though the back door: "Okay, come on! I got something for you!"
Then the recording picks up the sound of a gunshot. The woman had fired her pistol in the direction of the burglar outside. He ran to another door and broke in anyway.
The woman then fires another shot at the suspect, and he runs and hides in a closet until police arrive and arrest him.